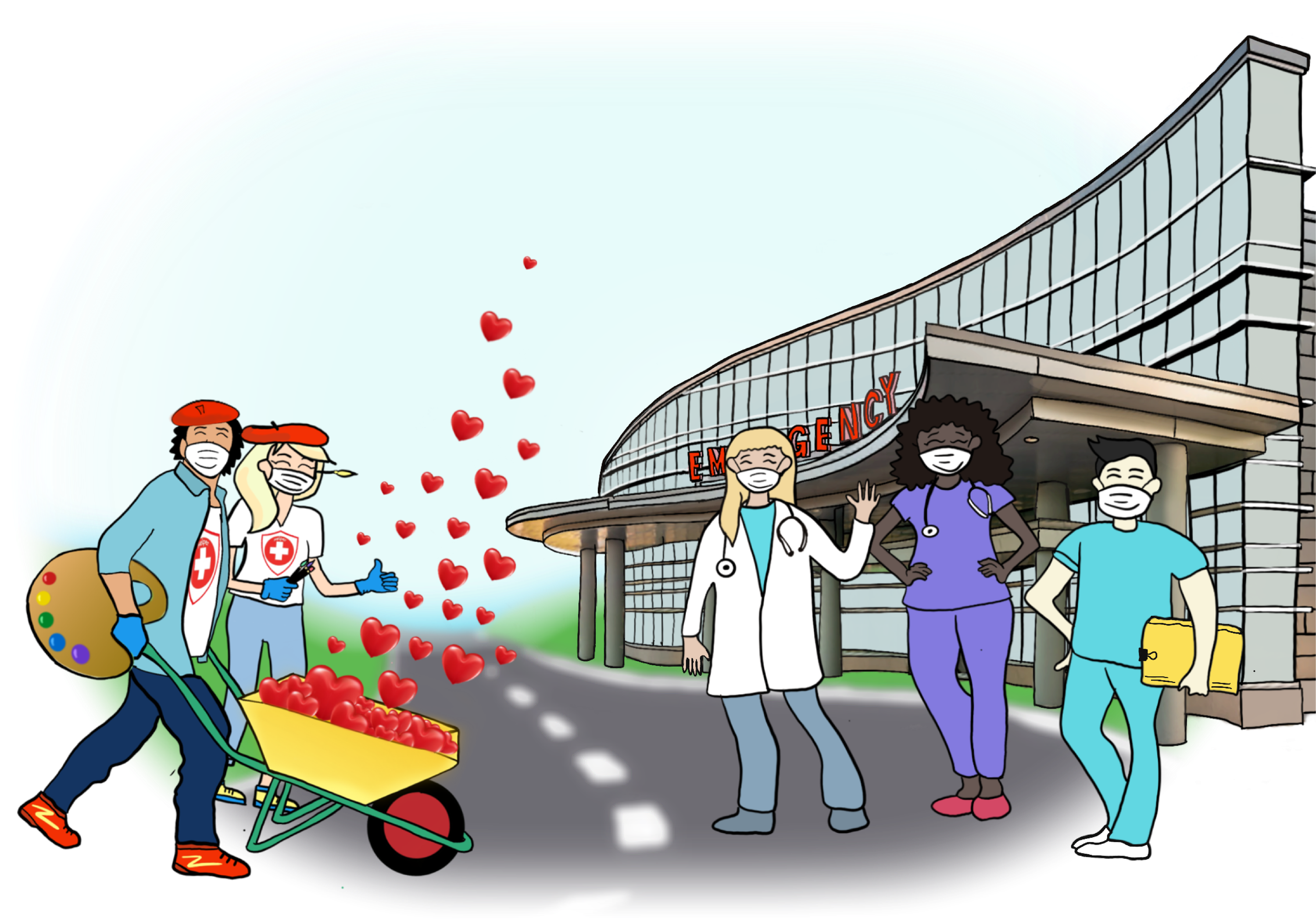 Hi! Are you interested in joining our community of artists? Here's how to get started!
1) To begin the submission process, send an email to info@helpertees.com with the subject line titled "I Want to be a Helper T!" followed by your name.
2) Include the following in the body of your email:
The name of your designs

Your full legal name

Your preferred artist name (will be used to credit you on our website)
Relevant social media links (will be linked from our website)
Your PayPal account's email address (we use PayPal to pay all our artists on a monthly basis)

Your mailing address
3) Attach your design files (in appropriate file types and the required dimensions— see ARTIST FAQ below for more information).
4) Wait for our response and we'll confirm whether or not we have approved your designs for sale on our website. Please do not be discouraged if we do not choose your designs; this does not mean that we aren't interested in working with you in the future. In other words, we'll be in touch!
Why submit designs to Helper Tees?
We are dedicated to creating a space that furthers health literacy, while empowering the artists that help us do it. Your art is a central part of accomplishing this mission!

If you have an on-brand message you'd like to share, we'll take care of the rest. Our team of health enthusiasts does all the heavy lifting, making your job "turn-key." We produce the items with your designs, market across each of our sales channels alongside our artists (Facebook, Instagram, and LinkedIn), handle shipping and logistics, and attend to customer support.
What are the guidelines for design submissions?
No submissions may infringe on others' intellectual property rights. All images must be original artwork.

No depictions of real people or IP you don't have rights to.

No explicit support of political parties, groups, campaigns, or ideologies.

No use of 'hashtags,' unless permitted by the hashtag creator.

No discriminatory or hateful language against any group or category of people.
What file types and dimensions should my designs be sent in?
FILE TYPES: Please send each design in a vectorized file type (.ai, .eps, .pdf, .svg) as well as a .png file with transparent backgrounds.
DIMENSIONS: Please send each design with dimensions no smaller than 12" x 12" and 300dpi.
Is there a requisite number of graphics I must submit to be featured on the website?
While there is no minimum, submitting more designs increases your chances of being featured on the website!
Will I be charged for each submission or design?
No, every submission is completely free of charge. Feel free to submit as many designs as you'd like! We will never charge you for anything, and if your work is displayed on our site, you will be compensated.
What should I expect when I'm accepted?
We'll likely first dive a bit into creative for alignment on finishing touches. We'll then discuss upfront compensation, and you will also be entitled to 35% of ongoing royalties derived from your work. This will be reflected in the agreement we send prior to any creative being available for purchase on Helper Tee's.
Will I be credited on products that carry my designs?
Yes, absolutely. You will be acknowledged on each relevant product.
How will I be compensated for my work?
If your designs are approved for sale, we'll pay you 35% of profits via PayPal for each product sold (e.g. t-shirt, sweatshirt, hoodie) that includes your work. All artist payments are made via PayPal on a quarterly basis.
---
Email us at info@helpertees.com and we'll respond at our earliest convenience!